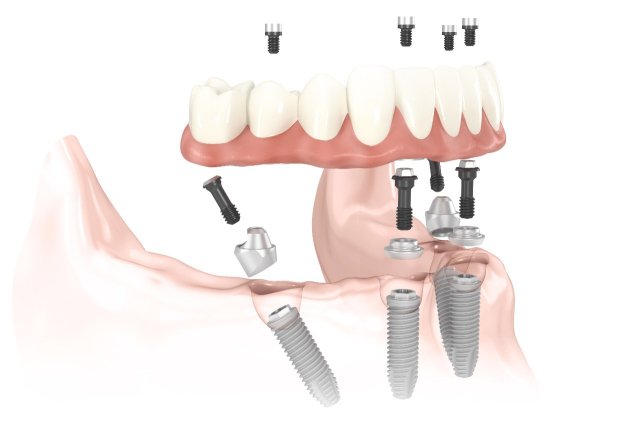 All-on-4 and All-on-6 are revolutionary methods of implanting 4 or 6 dental implants that allow the creation of fixed prosthetic work on fully toothless jaws in just 24 hours.
After installing dental implants, a temporary acrylic bridge is fixed on the implants on the same day. After a few months, when the implants bind to the bone, the temporary bridge can be replaced with a permanent metal-ceramic or zirconium bridge.
This is a method of choice for people who have lost all their teeth in one or both jaws and people with very bad teeth that are expected to be extracted.
The advantages of the All-On-4 and All-on-6 Technique:
Fixed teeth in one day
Reconstruction of all teeth in the jaw on only 4 or 6 implants
Smaller expenses and shorter therapy time
Significant improvement of the quality of life
No need for installing bones or raising the bottom of the sinuses
Quick recovery and adjustment