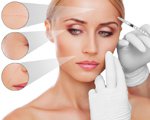 Hyaluronic acid is a substance which is naturally present in the human body. It represents an important part of human skin. It is responsible for firmness and fullness of connective tissue. Youthful skin is rich in water and thanks to a high content of hyaluronic acid in water, it is elastic and shiny. With aging, the quantity of hyaluronic acid falls, making the skin lose its ability to retain water. This results in the formation of wrinkles.
Course of the procedure
During treatment which lasts approximately 30 minutes, the doctor injects the intradermal injections into the area around wrinkles (mouth, eyes, forehead, etc.)
Thanks to an anaesthetic cream which is applied to facial skin 15 minutes before the procedure, the treatment is painless, and the results are visible immediately. Possible side effects which might appear on sensitive skin, such as redness, swelling or bruising, subside within a few days. However, they can be concealed with makeup and don't interfere with usual everyday activities.
Even though the results are visible immediately after the procedure, the preparation additionally distributes itself after 2 weeks, showing the true effect.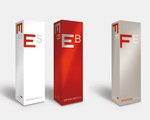 Esthèlis and Fortèlis products "Made in Switzerland"
At our office we use Esthélis, Fortélis, Modélis and Mesolis fillers which were, using a unique and patented way of production, developed by the Swiss pharmaceutical company Anteis. The unique production technology of Esthélis and Fortélis fillers ensures extraordinary characteristics for perfectly natural and long-lasting results (9-12 months).

Developed from hyaluronic acid, non-organic in origin, these exceptional biocompatible products are one of the safest and most effective ways to:
visibly reduce wrinkles
redefine the contours of your lips and increase their volume
enhance the contours and shape of your face
restore shine and natural charm to your face